A classic component of Hermès' permanent handbag collection is its Étoupe color. Blending elements of grey with beige, brown and taupe hues, Étoupe balances the warmth of brown with cool grey. Endlessly versatile for mixing and matching, Étoupe complements an array of other shades. And beyond versatility, darker colors are more resistant to daily wear and tear.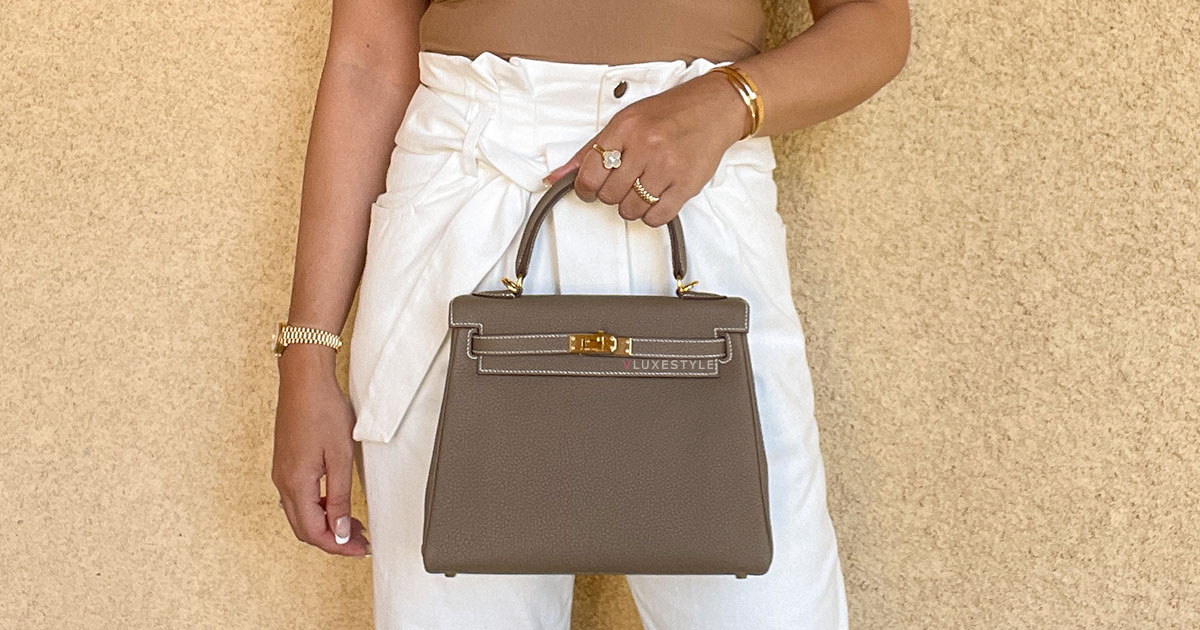 How to wear an Hermès' Étoupe handbag? Try it as a neutral base against a vibrant palette. It works equally well to complement pink, ivory or head-to-toe black (the latter is ideal for winter). Otherwise, pair an Étoupe bag with other neutral tones (think white, taupe, black, and brown) accented by nude shoes. Another option: Wear it with denim and a top in white, black, light, or bright shades.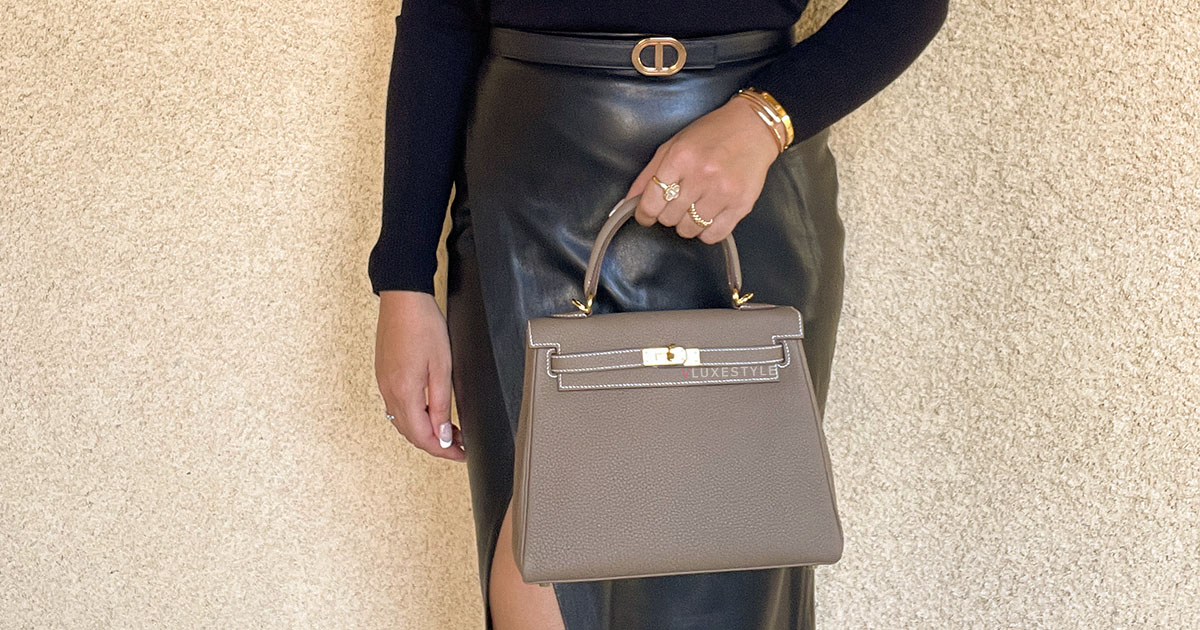 Another distinguishing factor of Étoupe is its contrasting white stitching (a rarity for Hermès). The hardware comes in two varieties: goldtone (a warmer, richer accent) and palladium (for a softer, steely finishing touch). Étoupe generally looks darkest on Clémence leather and lightest on Swift leather.
HERMES Mini Roulis 18 Etoupe Evercolor Gold Hardware
HERMES Kelly 25 Etoupe Togo Gold Hardware
HERMES Geta Etoupe Chevre Mysore Palladium Hardware
HERMES Kelly Wallet To go Etoupe Epsom Gold Hardware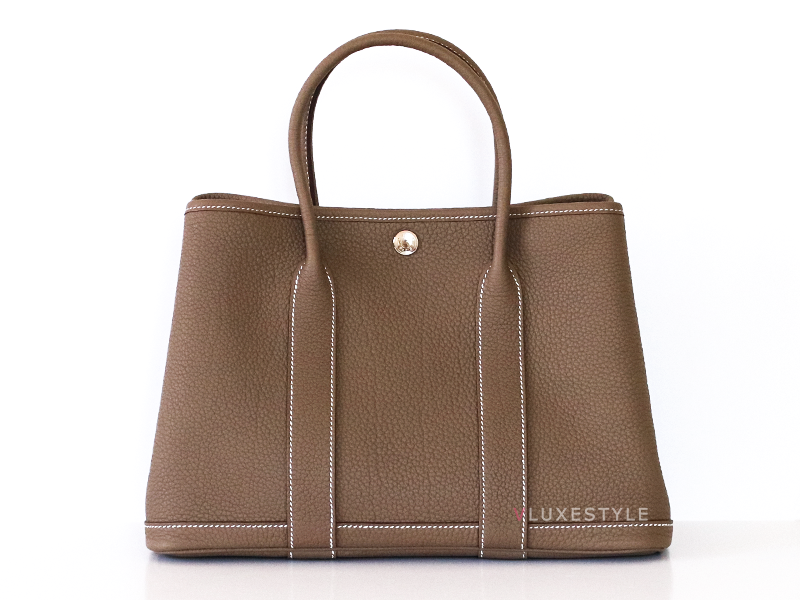 HERMES Garden Party 30 Etoupe
Together, the versatility and timeless aesthetic of Hermès' Étoupe handbags ensure their long-term value and collectible appeal. Reliable and designed for daily use, Étoupe bags convey an effortless, casual sensibility yet still look elevated and chic. Explore our curated Hermès' Étoupe collection, we also offer sourcing services.