With six collections annually (including spring, summer, pre-fall, fall, winter, and cruise), Chanel unveils new handbags throughout the year. Merchandise arrives in stores around the world at different times, but a universal standout style for its 23C cruise collection is the Rainbow Classic Flap bag.
A vivid combination of yellow, orange, red, pink, purple, blue and green electrifies the timeless flap silhouette—a must-have for followers of fashion who crave color. Multiple colors in this versatile style make it easy to mix and match; otherwise, wear it as an eye-catching accent piece with a solid black or white outfit, for example.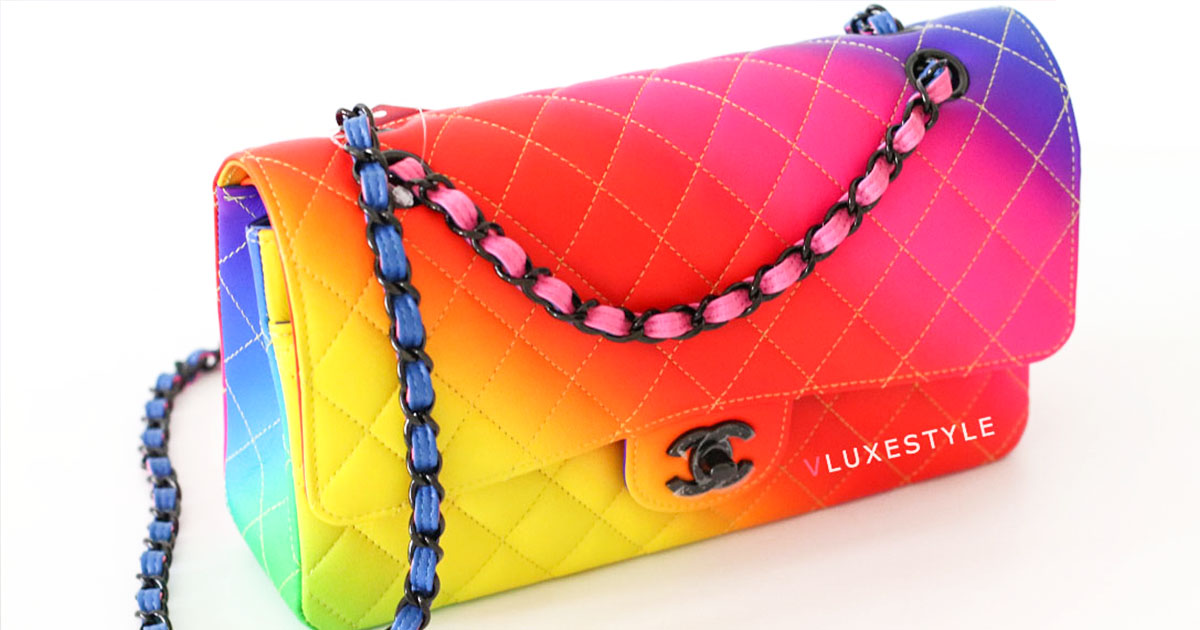 CHANEL Classic Medium Flap 23C Rainbow Flap
Crafted in diamond-quilted calfskin (more durable than lambskin), the Rainbow bag's technicolor hues are sprayed on rather than dyed. (Handle with care so that the colors neither run nor rub off.) Rather than the classic zipper pocket on the top inner flap, the Rainbow flap bag features an interior zipper pocket. Leather intertwined with its chain strap features a blend of blue and pink hues; black hardware rounds out the look.
Chanel Classic medium flap bags retail for $10,200, although the 2023 Rainbow limited edition costs $12,100. Designed in limited quantities, the Rainbow bag already commands waiting lists around the globe. Such scarcity makes it difficult even to track down, let alone purchase. Not already on a waiting list? Contact your sales assistant immediately to do so; also, visit a Chanel boutique in person to check its availability. Think of it this way: If luck is preparation meeting opportunity, sometimes it's simply a matter of being in the right place at the right time.
Can't find the Rainbow bag—i.e., Chanel's "unicorn" style of the season? At VLuxeStyle, we offer specialized sourcing services. Ultimately, of course, the Rainbow bag's higher price point and hard-to-find status will lead to sky-high resale value.