Since their debut during Chanel 2023 Spring-Summer Pre-collection 23P, at the beginning of this year, connoisseurs have been coveting the brand's Caviar Quilted Sweetheart Crush Flap bags. Designed as a diminutive shoulder silhouette, the Chanel Sweetheart Crush Mini Flap bag is crafted in black diamond-quilted caviar leather. Adorned with a brushed gold-tone chain-link shoulder strap and heart-shaped adjustment, its crossover flap features a matching CC turn-lock closure. As a functional finishing touch, the black leather interior includes a patch pocket.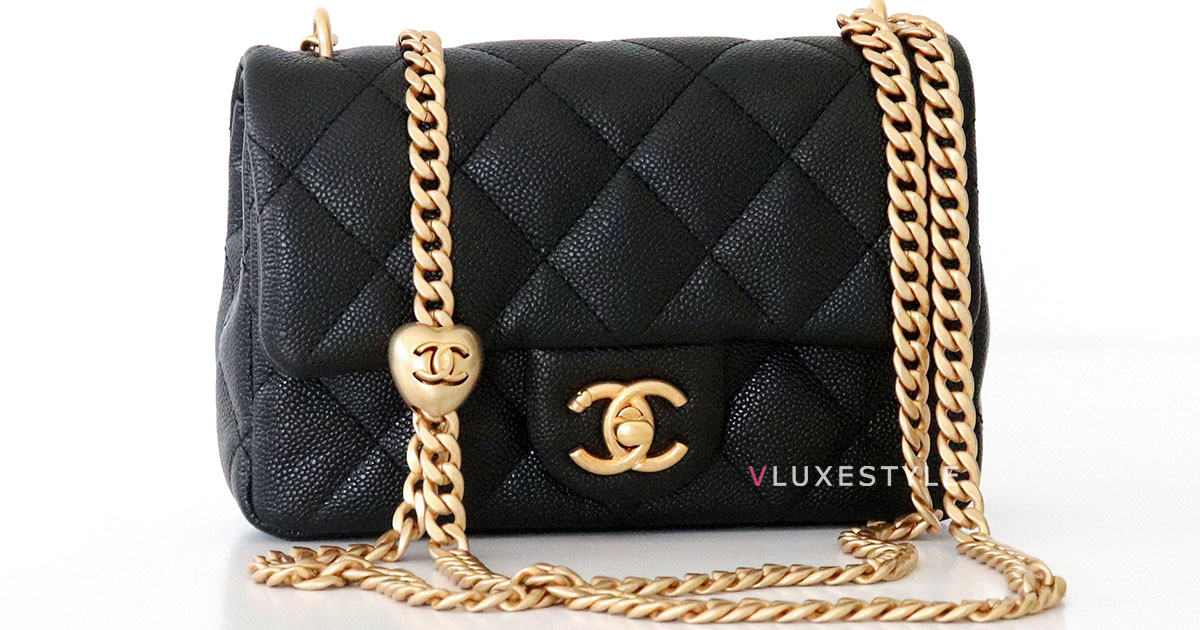 CHANEL 23P Sweetheart Crush Mini Rectangular Flap Black Caviar Brushed Gold Hardware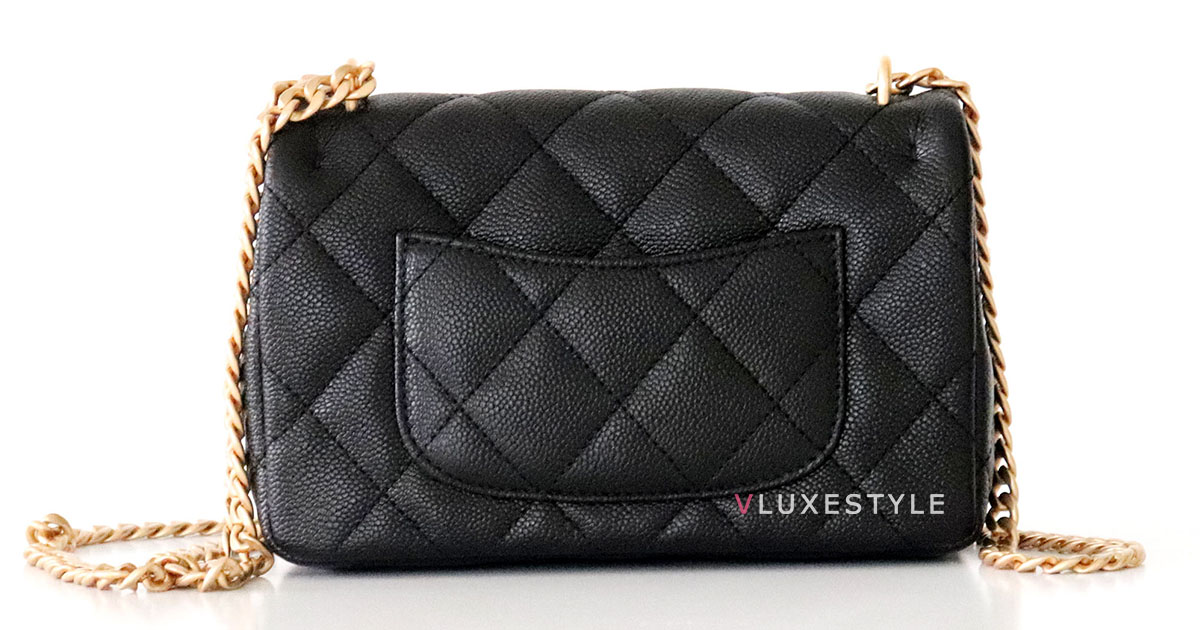 Just spacious enough to fit an iPhone and a few other daily necessities, the Sweetheart Crush Mini Rectangular Flap is lightweight with a base length of 7.25 inches, its height is 5 inches, followed by a width of 2 inches. And thanks to its adjustable strap drop of 20-27 inches, this style can be worn long or short on the shoulder or even as a crossbody.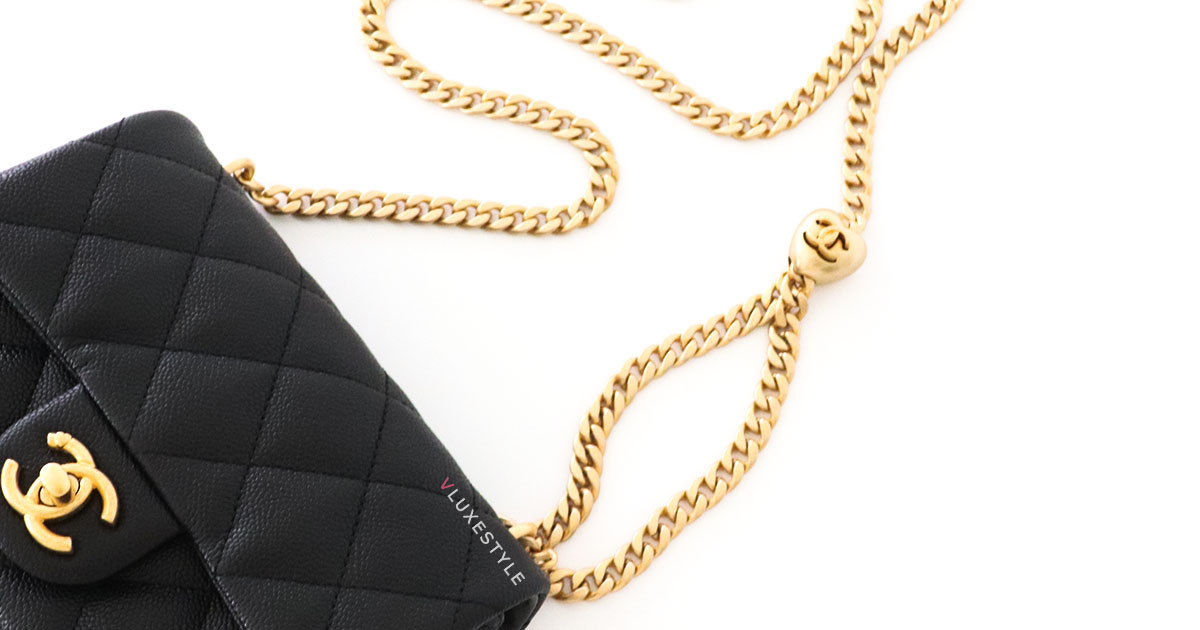 As of March, the cost of Chanel 23P Sweetheart Crush collection has skyrocketed. Mini Rectangular Caviar styles have surged from $4800 to $5400, followed by the Small Caviar from $5100 to $5600. The Small Denim style has increased to $5200, while the Medium version sold for $5900 before the price increase.
CHANEL 23P Sweetheart Crush Mini Rectangular Flap Green Caviar Brushed Gold Hardware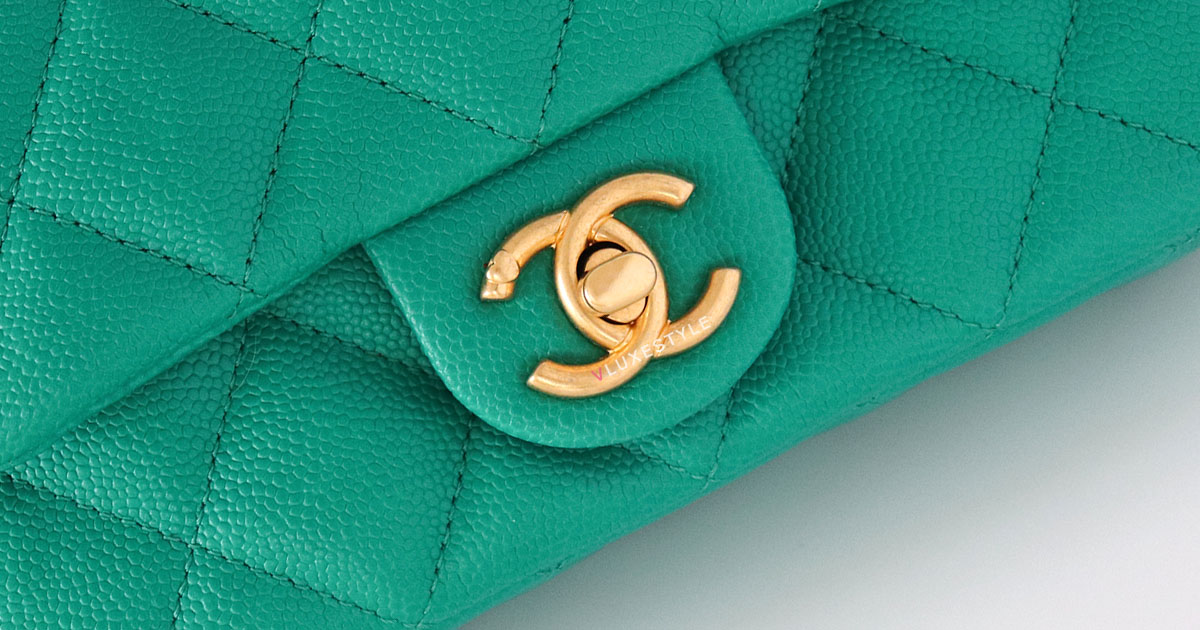 Heart-shaped design on the CC turn-lock
Heart-shaped strap adjustment
A large part of the appeal of the Sweetheart Crush Flap mini and small is their resemblance to the discontinued Classic Mini Flap Caviar edition. While the pearl crush, woven pearl crush, and camellia crush adjustments were originally available in lambskin, velvet and denim editions. Considering the popularity of the ball crush adjustments, the new heart-shaped versions on Chanel Sweetheart Crush Flap styles make a whimsical, romantic statement that's sure to enhance their collectible appeal—and in the long run, of course, their resale value. Explore our curated collection of Chanel.